Skip Global navigation and goto content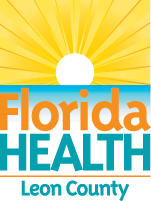 It's a New Day in Public Health.
The Florida Department of Health works to protect, promote & improve the health of all people in Florida through integrated state, county & community efforts.
Skip MegaMenu and goto content
DOH Leon Recognizes National Children's Eye Health and Safety Month
August 09, 2022
DOH Leon Recognizes National Children's Eye Health and Safety Month 
August 9, 2022
DOH Leon Recognizes National Children's Eye Health and Safety Month
Nearsightedness is a Public Health Crisis
 Tallahassee, Fla.— Nearsightedness has risen dramatically over the last 50 years. If nothing is done to help slow the increase, half the world's population may be nearsighted by the year 2050. That means much more than a lot of people in glasses. It means a lot of children today are at risk of developing vision-threatening eye conditions tomorrow. That's why the Florida Department of Health in Leon County (DOH Leon) and the American Academy of Ophthalmology (AAO) are recognizing National Children's Eye Health and Safety Month in August, by sharing information about myopia among children and its progression. 
People who have myopia, also known as nearsightedness, can see close-up objects clearly, but objects farther away are blurry. Myopia that begins in early childhood often worsens as the child grows. If these changes are too extreme, it can be hard to correct the blurriness with glasses or contact lenses and the risk of potentially blinding eye conditions rises, including retinal detachment, glaucoma, early cataracts and myopic maculopathy, a leading cause of blindness world-wide.
The socioeconomic impact is also devastating. Studies estimate that the global impact of uncorrected myopia results in a $244 billion annual productivity loss, while blindness from myopic macular degeneration results in a $6 billion annual productivity loss.
While more research is required to understand why myopia is on the rise, new treatment options are available to slow the disease in children so the most devastating consequences of high myopia can be avoided. Check out these resources, including a downloadable poster, infographics and videos, for more information about myopia and preventing its progression.
At DOH Leon we believe it's perfect timing to observe Children's Eye Health and Safety Month as Leon County students return to the classroom. Healthy vision contributes to children's school readiness, ability to learn, overall healthy development. Be sure to set your child up for success by scheduling regular vision screenings.
For more information on eye health, visit www.eyesmart.org
For parents or guardians interested in learning how to protect their children's eye health, the U.S. Department of Health and Human Services Department has online resources on getting your child's vision checked.
About the American Academy of Ophthalmology
The American Academy of Ophthalmology is the world's largest association of eye physicians and surgeons. A global community of 32,000 medical doctors, we protect sight and empower lives by setting the standards for ophthalmic education and advocating for our patients and the public. We innovate to advance our profession and to ensure the delivery of the highest-quality eye care. Our EyeSmart® program provides the public with the most trusted information about eye health. For more information, visit aao.org.
# # #
Submitted by:
Pamela Saulsby | Public Information Officer